Episodes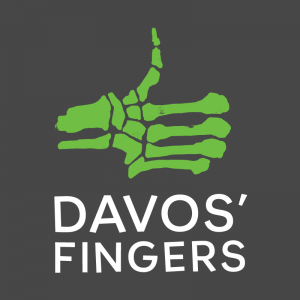 Monday Mar 06, 2023
Monday Mar 06, 2023
Matt and Scad continue their coverage of The Kingkiller Chronicle, as Kote reluctantly contends with a guest who has figured out his identity, a guest that wants, nay demands, to tell Kvothe's story. After some fits and starts Kvothe dives in, and we learn about his early days with his family, his troupe. We also get details about Abenthy, Kvothe's first real teacher, who brings elements of magic, true magic and some a little less true, into Kvothe's world.
The Davos' Fingers podcast has branched out to cover the first work within The Kingkiller Chronicle:  The Name of the Wind!  We hope you enjoy this choice and come along with us!
We have returned to a spoiler free format for The Name of the Wind, so you can listen to us without fear of spoiling your future reading if you are coming along at our own pace!
If you'd like to reach out to us and let us know how we're doing, or give us some feedback, or just want to vent about that one coworker that really sucks, drop us some raven mail at wearedavosfingers@gmail.com, @davosfingers on twitter, at davosfingers.com or you can find our page on Facebook.
S
e
l
e
c
t
i
o
n
c
o
v
e
r
e
d
: Chapter 5 through Chapter 11 of THE NAME OF THE WIND.