Episodes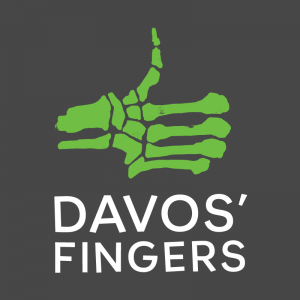 Friday Oct 28, 2022
Friday Oct 28, 2022
House of the Dragon season one has come to an end and so does our coverage of it in episode 136: The Black Queen.  Rhaenys has delivered the message of Viserys' passing to Dragonstone, and team Rhaenyra has to contend with a baby on the way, a usurped throne, a questionable roster of allies, and their own very conflicted emotions about an impending war and the loss of loved ones. Stretched thin, they use all the resources at their disposal as best as they can, but at what cost? 
House of the Dragon might be over for now, but the Davos' Fingers Podcast is going right back into it!  We will see you back here for a new episode of Meet the Khalasar in three weeks as we leave the show behind and let the books take center stage as they should.  Meet the Khalasar episodes dive into a single chapter with Matt, Scad and a single member of the Khalasar while also letting us all get to know that Bloodrider better.  So come check out the podcast in three weeks for a brand new episode.
We'd love to hear your thoughts about House of the Dragon, or about our coverage!  Join us on twitter @davosfingers, or shoot us an email at wearedavosfingers@gmail.com, or find us on facebook!  Recent coverage also available on Youtube!  If you'd like to get access to special content and support the podcast, check us out on patreon at patreon.com/davosfingers.