Episodes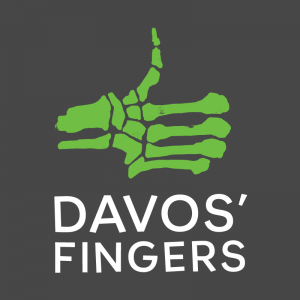 Friday Oct 07, 2022
Friday Oct 07, 2022
The funeral of Laena Velaryon has brought the whole cast of characters to Driftmark, and we follow them there in Episode 133 of the Davos' Fingers podcast, also called:  Driftmark.  It is an awkward affair that sparks a romance and wedding, a dragon claimed, Velaryon discord, and family infighting that will ring throughout Westeros for years to come.  Viserys struggles to keep it all together while Rhaenyra and Alicent tear at the seams for power and control.
Each Friday morning, Davos' Fingers will release a new episode to cover the happenings of the previous week's House of the Dragon episode.  We will cover each and every scene in spoiler-free detail and also look forward toward what we think is coming in the upcoming episode in our segment called Dragons After Dark.  Using Fire and Blood and our own instincts as our guide, the Dragons After Dark segment will forecast what the wise Fingers believe is coming next. This content is also now available on the Davos' Fingers Youtube channel!
We'd love to hear your thoughts about House of the Dragon, or about our coverage!  Join us on twitter @davosfingers, or shoot us an email at wearedavosfingers@gmail.com, or find us on facebook!  Recent coverage also available on Youtube!  If you'd like to get access to special content and support the podcast, check us out on patreon at patreon.com/davosfingers.