Episodes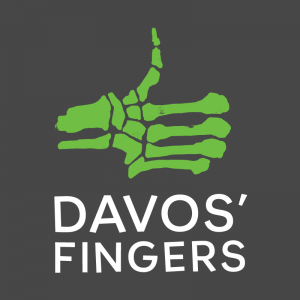 Friday Sep 30, 2022
Friday Sep 30, 2022
Episode 132 of the Davos' Fingers Podcast covers the sixth episode of House of the Dragon:  The Princess and the Queen.  Let's do the time warp again, because in this episode we skip ahead around 10 years to find Alicent and Rhaenyra with 3 children each, Daemon with a new wife and two twin girls of his own, and Viserys with a seemingly tentative grip on control of the realm and life itself.  Rhaenyra, feeling her own hold on the throne slipping away, proposes a marriage to unite the two factions of House Targaryen, an offer coldly received.
Davos' Fingers will release our weekly House of the Dragon coverage each Friday morning to cover the happenings of the previous week and to look forward toward what we think is coming in the upcoming episode.  Using Fire and Blood and our own instincts as our guide the Dragons After Dark segment will be full of spoilers as we try to forecast how the sands of the hourglass will fall. This content can also be found on the Davos' Fingers Youtube channel!
We'd love to hear your thoughts about House of the Dragon, or about our coverage!  Join us on twitter @davosfingers, or shoot us an email at wearedavosfingers@gmail.com, or find us on facebook!  Recent coverage also available on Youtube!  If you'd like to get access to special content and support the podcast, check us out on patreon at patreon.com/davosfingers.