Episodes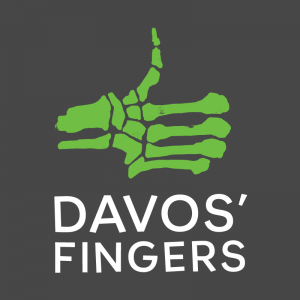 Friday Sep 23, 2022
Friday Sep 23, 2022
The Fingers of Davos continue their coverage of House of the Dragon in Episode 131.  With the question of succession (still) looming large, Viserys makes a wedding pact that he hopes will stabilize the kingdom and ensure Rhaenyra's path to rule.  Rhaenyra and her new betrothed, Laenor Velaryon make their own plans for happiness, while Alicent, Daemon, and Ser Criston Cole all adjust their behavior and loyalties in response to the union, and to the shifting balance of power.  Lastly, the Strongs assert themselves as players in the game as well, showing support for Viserys, but also a penchant for sewing some chaos of their own.
Join Davos' Fingers weekly for House of the Dragon Coverage!  We will release each Friday morning to cover what went down in the previous week's episode, but also to look ahead to the next episode.  Our special Dragons after Dark segment will offer a spoiler-filled look at what we think is coming next based on direction of the show and our deep dives into Fire and Blood.  This content can also be found on the Davos' Fingers Youtube channel!
We'd love to hear your thoughts about House of the Dragon, or about our coverage!  Join us on twitter @davosfingers, or shoot us an email at wearedavosfingers@gmail.com, or find us on facebook!  Recent coverage also available on Youtube!  If you'd like to get access to special content and support the podcast, check us out on patreon at patreon.com/davosfingers.