Episodes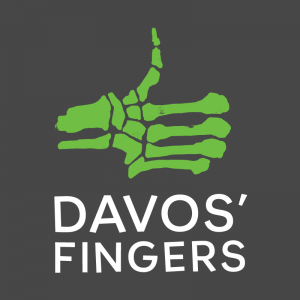 Friday Sep 16, 2022
Friday Sep 16, 2022
Episode 130:  King of the Narrow Sea features a family reunited as Daemon returns for his years long exile and war in the Stepstones and Rhaenyra gives up on the processional to find a consort.  But Daemon's return lights a spark in Rhaenyra at exactly the right (or wrong?) moment, interrupting her thoughts which are fixated on a life lived in the gilded cage of marriage into which she is being forced.  Passion, duty, power dynamics, and manipulation abound in this episode filled with outstanding performances and deft direction.
House of the Dragon is with us every week, so we will join you every week!  Davos' Fingers will release every Friday morning with a recap of the previous episode and a special Dragons after Dark segment to tease the upcoming episode and make some predictions about what is to come!  This content can also be found on the Davos' Fingers Youtube channel!
We'd love to hear your thoughts about House of the Dragon, or about our coverage!  Join us on twitter @davosfingers, or shoot us an email at wearedavosfingers@gmail.com, or find us on facebook!  Recent coverage also available on Youtube!  If you'd like to get access to special content and support the podcast, check us out on patreon at patreon.com/davosfingers.