Episodes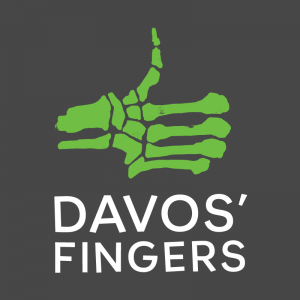 Monday Aug 22, 2022
Monday Aug 22, 2022
In the final installment of Meet the Khalasar, the Fingers of Davos are joined by the zen-like Zander as we dive into Jaime's penultimate chapter in asoiaf, Jaime VII of A Feast for Crows.  In it, we find a Jaime busy with wrapping up the final business odds and ends for the Wot5K in the Riverlands.  We see an effective Jaime, a productive Jaime.  But we also see a frustrated man dealing with the escape of a slippery Blackfish and grappling with what his role will be like when he does return to King's Landing; his sister having created an entirely different mess that will need his attention, if she's still alive that is.
Zander on the other hand creates no mess.  It was a delight to get to know Zander a lot better.  He has been with us since the beginning, but mostly keeping to the shadows, and it was nice to shine a light on this kind, generous, and thoughtful friend.  We can't wait for everyone to hear his asoiaf story and some of his personal tales.
Next up for the Fingers?  Oh, just a little D.  HotD, that is!  That's right, for the first time, Davos' Fingers is going to be doing…duh duh duh…..SHOW Coverage.  House of the Dragon just looks and sounds too good to pass up, and the Fandom is absolutely DROOLING over it, so we figured we really had to give the people what they want.  More details to come, but look for a release in the week following the first Episode of House of the Dragon, which premiers on 8/21/22!

We love talking ASOIAF with its fans, so please come and play with us!  You can find us on twitter @davosfingers, and also on Facebook.  You can also shoot us an email at wearedavosfingers@gmail.com or support us through Patreon at patreon.com/davosfingers.