Episodes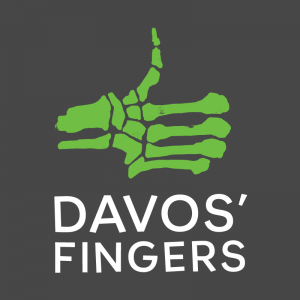 Monday May 30, 2022
Monday May 30, 2022
In Episode 123, Bloodrider Julie adds her voice to Davos' Fingers to dissect Arya's time at the House of Black and White as The Blind Girl.  It's a sensual delight of a chapter as we learn to see Arya's world through her ears, nose, and mouth.  She goes about her daily chores, learns how to live (and fight) without her sight, and learns the secrets of Braavos as Beth the Blind Girl. But it's Arya's progress as a skinchanger that makes this chapter really sing.
And Beth makes us sing as well.  With her positive outlook and energy, her passion for all sorts of music and her deep love of the fandom, Juliebeth is a bright light on the episode, and getting to know this longtime Bloodrider better was a real treat.
Over on Patreon we will be having a live Hangout to discuss Rogue One:  A Star Wars Story in June, with more Wheel of Time (TV show) coverage and special episodes coming along as well.  So check us out there at patreon.com/davosfingers.
We love A Song of Ice and Fire, and we love it when we hear from others that share that connection.  So drop us a line.  We can most frequently be found haunting twitter @davosfingers, but you can also find us on Facebook (I'm not calling it by this other name ever), shoot us an email at wearedavosfingers@gmail.com or support us at the aforementioned Patreon!