Episodes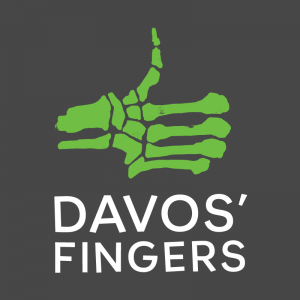 Monday Nov 08, 2021
Monday Nov 08, 2021
In episode 117 we spend a majority of the time within Jaime's head as he stands vigil for his father's funeral.  That is right, Tywin is dead and almost 200 pages later, we are still burying him.  And he is stanky.  But bloodrider Kyle is less than stanky, and he brings the analysis on this chapter like non other.  From the brotherly relationship while Jaime is freeing Tyrion, to the ghostly father/son dynamics that show very clearly the power dynamic between Tywin and his children.  This one goes deep on the feelings and emotions, so strap in.
As always, however, the best part of these episodes is when we get to know our guests a little better, so hold on to your hats and enjoy as we all learn a bit more about Dent and how he found the fandom!
Do you have a question that you have always wanted Davos' Fingers to answer on ASOIAF or otherwise?  Send us an email at wearedavosfingers@gmail.com, follow us on twitter @davosfingers, or find us on Facebook.  Lastly, if you want to help support the podcast financially, you can find us at patreon.com/davosfingers. Thanks for listening!
Comments
(2)
To leave or reply to comments, please download free Podbean or
Bran slips from hanging upside down and only just catches the window sill with one hand. Jaime immediately acts without thinking to take his hand and pull him up, stopping him from falling. It's only after pausing to consider the implications and what he thinks Cersei wants that he pushes him, a decision he makes quickly but "with loathing".
Interesting episode as always, really enjoying these episodes meeting the khalasar and getting deeper dives on their choice of chapter. Just had a little comment on something that was said near the end of the episode about Jaime acting on instinct and whether that was him at his best. It was countered that this was sometimes the opposite because he pushed Bran on instinct... but that is not the first or most instinctual thing Jaime does in that scene.