Episodes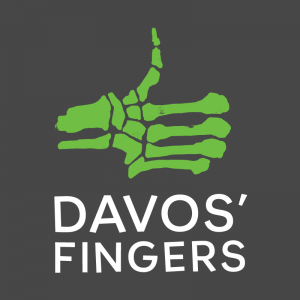 Monday May 24, 2021
Monday May 24, 2021
Welcome to Episode 113 of the Davos' Fingers podcast where Bloodrider Lizzy has us tackling The Lost Lord in ADWD.  Is Jon Connington being rash?  Is Aegon a quality leader in the making?  Can the Golden Company be trusted to honor their agreement?  The answer to these questions and more are properly ignored inside.  However we do have a lot of fun!  Also, and most importantly, we get to know Lizzy a bit.  Has Matt finally met his match with regard to quoting the Office?  You will have to listen to find out.
The podcast is going on a break for June and July, but will be back with more fabulous content in August including a continuation of our Meet The Khalasar series and more coverage of Grant Piercy's work, "I am Mercury" coming for Patrons.
As always, if you want to reach out for any reason to offer us praise or to tear us limb from limb we can be found all over.  Find us and like us on Facebook, or we are @davosfingers on Twitter.  Our email is wearedavosfingers@gmail.com, and if you want to get access to some additional content, we have our Patreon set up at patreon.com/davosfingers.