Episodes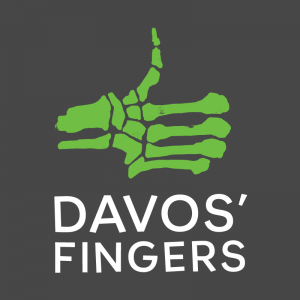 Monday Mar 01, 2021
Monday Mar 01, 2021
Someone Always Tells, and I am here to tell you that this episode featuring Bloodrider Bobbie is a delight.  We delve deeply on The Princess in the Tower chapter of A Feast for Crows.  Just how impatient is Arianne?  Just how patient is Doran?  And what is the actual underlying conflict in this chapter that is far more important than the insurrection attempted by Arianne in the deserts of Dorne.  In this chapter, we learn a lot about what really drives Arianne as she approaches madness brought on by her solitude.  We also get to know Bobbie a lot better, and such a joy it was!  Listen to the Doctor dive in with some special insights about about what George gets right medically!
Meet the Khalasar will continue in three weeks with Bloodrider Virginie!  So join us for more fun and to get better acquainted with more friends in the fandom.  Also, if you are looking for more Davos' Fingers fun, check us out at on Patreon, where we have special content for patrons every month, including movie reviews, coverage of other book series, and special ASOIAF episodes, including our next Whatifisode installment coming in March!
We love to hear from George's loyal fans, so find us on facebook, tweet at us on the bird app @davosfingers, or send us some mail at wearedavosfingers@gmail.com.  If you want to support the podcast financially, come check us out at www.patreon.com/davosfingers.  Stay Savage Bloodriders.