Episodes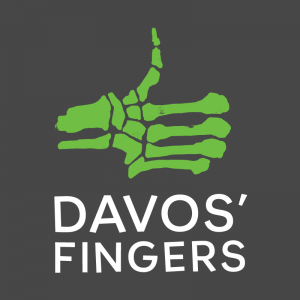 Monday Nov 23, 2020
Monday Nov 23, 2020
Brrr...it's cold in here, there must be some daggers in the atmosphere.  Bword, riddler extraordinaire and Queen Beyond the Wall, joins the Fingers for Episode 105:  Only the Cold.  In this episode we cover Jon's final chapter of A Dance with Dragons in which he faces off against pink letters and dark daggers.  Also Selyse has no impact, Jon delivers a rousing speech, and Wun Wun rages.  We spend some quality time with a friend and get to know her a little better as well, and we hope you enjoy getting to know her better as well!
We will be continuing the Meet the Khalasar series in three weeks with Bloodrider Chace.  And before that, you can check us out on Patreon where we will be releasing a new Whatifisode about what Westeros might look like if Beric had won the trial by battle under the Hollow Hill.  Also coming in December, a new special episode:  the first Best of Davos' Fingers episode!
Lastly, please give us a shout if you have anything to say about ASOIAF or the podcast itself.  We love hearing from the Khalasar, or even Sorefoot Kings with nothing nice to say.  We can easily be found on Facebook, or via email at wearedavosfingers@gmail.com, on tumblr at davosfingers.com, and we hang out on twitter most of all, @davosfingers.  If you want to support the cast with some moola, check us out on patreon at patreon.com/davosfingers!
Selection Covered:  A Dance with Dragons Jon XIII for the most part, but we bounce around quite a bit.  Spoilers beware!