Episodes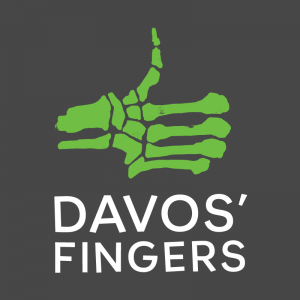 Monday Nov 09, 2020
Monday Nov 09, 2020
We introduce a new format in this episode:  Meet the Khalasar.  The whole goal of this format is to learn more about some of our friends, while delving deeply into each Bloodrider's favorite chapter.  The first entry features Misa, our Queen of Gifs and Beauty, as we review her favorite chapter:  Sansa VII from A Storm of Swords.  We explore Sansa's growth, her confidence, and her loneliness against the backdrop of unwanted advances from Petyr and truly unwarranted accusations from her troubled Aunt Lysa.   It's a beautiful and iconic chapter and Misa joined in like an old pro.  We hope you enjoy!
If you enjoyed our Whatifisodes, check out our Patreon offering as we have a new Whatifisode coming out later this month:  What if Beric had won the Trial By Battle under the Hollow Hill.  That can be found at patreon.com/davosfingers.  And make sure you come back to us later this month as we spend some time with Bloodrider Bword!
If you want to chat or ask us a question, we can be found at wearedavosfingers@gmail.com, on twitter @davosfingers, at davosfingers.com, or you can find us and like us on Facebook.  We love hearing from you guys, so drop us a line.  Lastly, if you want to support the cast, go check out our patreon site at patreon.com/davosfingers.

Selection Covered:  A Storm of Swords, Sansa VII mostly, but we duck in and out of other events in the main series.  So spoilers beware.