Episodes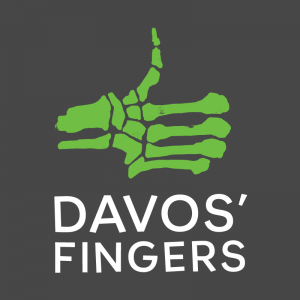 Monday Jun 08, 2020
Monday Jun 08, 2020
The Davos' Fingers podcast is trying something a little new starting with Episode 99.  The next several episodes will focus on "What if" questions.  Matt and Scad will then spend the episode untangling how George's world would have been different if crucial moments had gone just a little bit differently.  So, get your headphones on and listen in as we ponder what would have happened if Rhaegar had defeated Robert Baratheon on the trident.  Would dragons have entered the world?  What would the Stark children's lives look like?  Does Rhaegar make sure the three heads of the dragon are fulfilled with his two sons?  And maybe most importantly….who does Cersei marry?  Its a zany episode and we hope you enjoy!
Make sure you check back in 3 weeks for our next What If episode.  It will be a doozy!
Send us some Raven mail!  We love to hear the thoughts from the fandom, on everything from what type of underwear Oberyn might wear to weather Daario is worthy companion for...well anyone.  So find and like us on Facebook, or check out our tumblr at davosfingers.com.  We can also be found on twitter @davosfingers or through email at wearedavosfingers@gmail.com.  Lastly, if you feel like supporting the cast, check out our Patreon through patreon.com/davosfingers.  
Selection Covered:  Everything.  We run free range all across the canon in this episode.  But there isn't anything you could really read to prepare.  Just come with your general knowledge of ASOIAF and a willingness for fun.