Episodes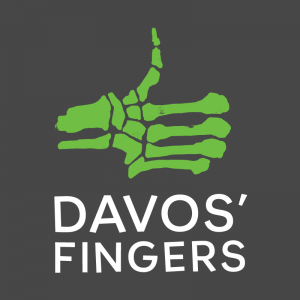 Monday Feb 21, 2022
Monday Feb 21, 2022
The Fingers of Davos are joined by Litbringer Mandy for a burnin down the house Episode 121, literally.  Cersei III of AFFC features a Cersei struggling to maintain her grip on power and on her sanity and on her sense of self, all culminating in setting a mighty blaze to the Tower of the Hand.  A month or two removed from her eldest son's death at the Purple Wedding, Cersei is now confronted with marrying off her second son to the same woman, Margaery Tyrell.  Still in mourning and seeing threats in every shadow, this truly turns into Cersei's no good, very bad day.  But a resolved Cersei sets the Tower of the Hand on fire using the alchemist substance, wildfire, and burning away her fear and paranoia, filling her with a sense of resolve, and flushing out any rats that may still be hiding inside its many hidden pathways.
But it wasn't a no good, very bad day for Matt and Scad because they get to know Mandy a bit better.  A positive force and the creative energy behind the Litbringers, Mandy gives us insight into herself and the Litbringers.  It was a delight to share the episode with her as A Song of Madness nears its opening whistle.
We will be back in 3 weeks with yet another Meet the Khalasar episode, we are continuing to release special episodes on the I Am Mercury series by Grant Piercy and The Wheel of Time Amazon series to Patrons.  So come check us out there for more bonus coverage!  Also, come join us on twitter for A Song of Madness starting very very soon.
We love these books, you love these books, so come chat with us.  We can most easily be found on twitter @davosfingers.  But we can also be reached on Facebook or at wearedavosfingers@gmail.com.  Lastly, if you want to help support the podcast financially, and get access to special episodes, you can find us at patreon.com/davosfingers.